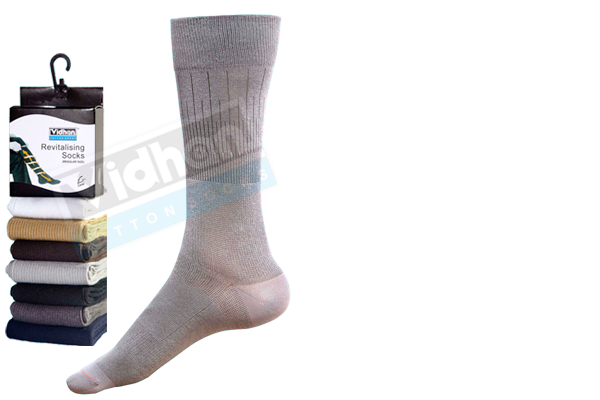 24 Hours Leg Energizer
Deep Vein Thrombosis (DVT)? Swollen ankles? Tired, aching legs? Prevent these problems with the energizing revitalizing socks. It helps improves blood circulation.
This pair of socks is ideal when you travel on long distance flights, trains or buses and sit in cramped conditions. In these situations, your muscles and joints are inactive and hence, suffer from fatigue and poor blood circulation.
Wearing this pair will help immensely. It provides a graduated compression aid, giving you a lot of relief and adding that spring to your feet.
Even better, the heel and toe are made with a special yarn, using the latest technology. So you get smooth movement of the phalanges. You can say goodbye to fungus in between your toes.
Do remember that the Revitalizing Socks is a non-prescriptive solution to these medical problems.